Repair Management
About the User: This project was commissioned by a client who provides repair services for electronic devices such as computers, laptops and phones to various UK-based insurance companies. We have worked with the client for several years, firstly being engaged to convert their existing Access-based system with an Access backend database to a SQL Server backend database, then integrating the Access-based system with Sage 50.

Project Brief: Due to some of the limitations for future development and also increasingly slow Access-based system, the client engaged us to firstly integrate the now SQL Server database with Domestic & General web services before then completely replacing the Access-based system with a front end written in Microsoft .NET.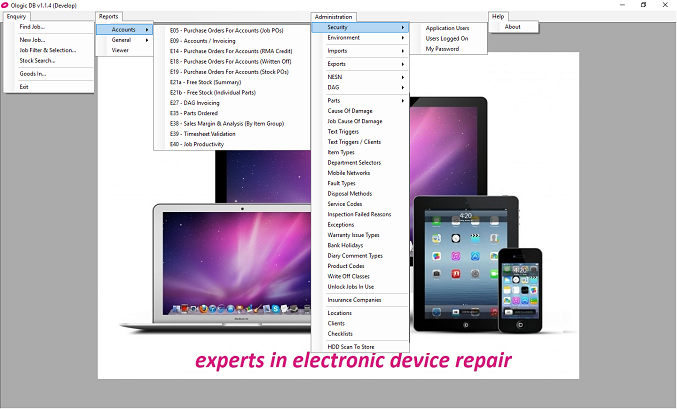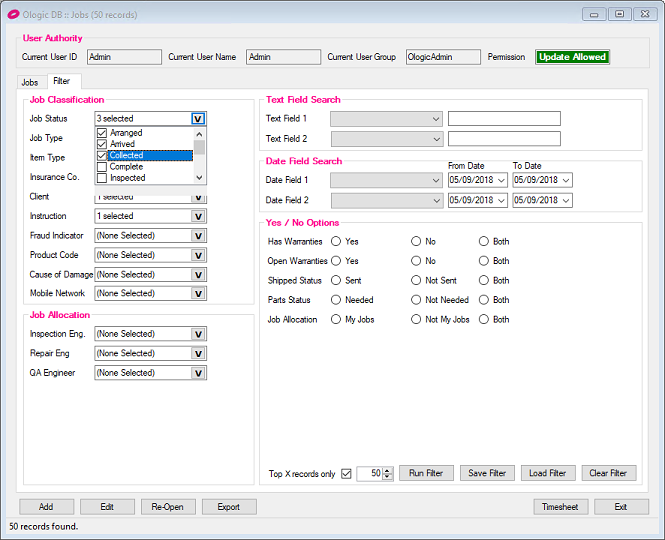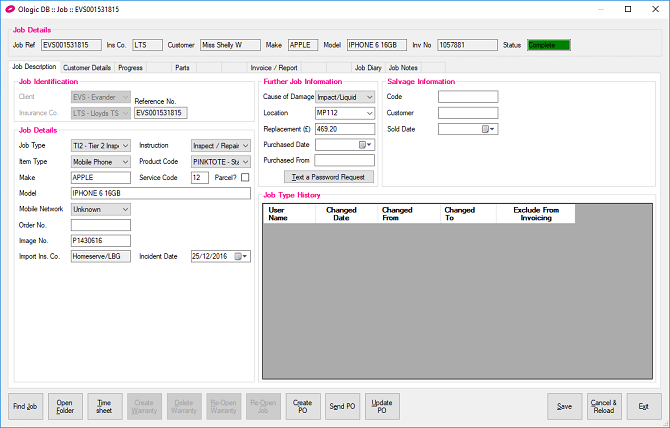 Features:
Download of new repair jobs and continuous two-way update of job progress through the repair from and to Domestic & General RESTful web services.
Job repair tracking and updates.
Purchase Order module.
Job and component receipting and despatch modules.
Semi-automated label and barcode printing.
Image compression by reducing size and quality factors.
File zipping to organise storage and reduce hard drive space requirements.
Text messaging integration to request customer contact and to send repair despatch updates.
SQL Server Reporting Services (SSRS) reports.
Programmatically writing Excel reports which are then passed into a customer's systems for processing. (Note we were unable to use SSRS due to the very specific requirements around where information was placed in the resulting Excel spreadsheet by the customer's systems.)
Various other manual and automated SSRS report and Word/PDF document exports which are then sent to customer FTP sites.
Benefits:
Greater efficiency by removing the need for manual entry of new Jobs.
Massively improved systems speeds, particularly in reporting.
Introduced potential for more flexible and graphical reports as opposed to the old-style text-based reports which were exported to Excel for manipulation.
Uses up-to-date development tools and techniques for software longevity and as a basis for future enhancement.